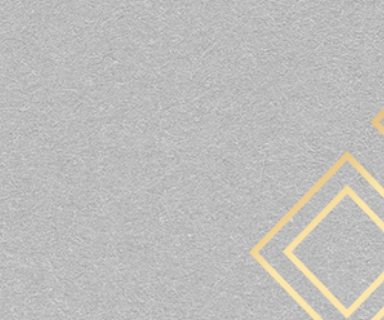 FAQ About Selling Gold Jewellery

1. What is Maison Birks Gold Exchange?
Maison Birks Gold Exchange is a part of Maison Birks. Maison Birks is a leader in luxury jewellery and watches, serving Canada with unique distinction. Maison Birks is renowned for its commitment to luxury, quality, design and excellence in service. These qualities are an essential part of the Maison Birks philosophy and have secured the company's reputation as Canada's preeminent luxury jeweller.
Recognizing the need for a safe way to sell your precious metals, Maison Birks decided to launch Maison Birks Gold Exchange. Maison Birks Gold Exchange combines a free, easy and secure way for you to sell your unwanted gold and other precious metals with a name that has been trusted in Canada for over 140 years. We purchase your precious metals for refining and make you an offer based on a combination of weight, purity and market value. We provide a simple, safe and convenient way for you to convert your unwanted precious metals into cash.
2. What kind of precious metals can you pay me for?
Maison Birks Gold Exchange will offer to purchase your gold and platinum items at the value of their precious metal content. We can't accept items that are not gold or platinum and stones like diamonds, gems or pearls will not be considered when calculating your payout amount. Sending in plated jewellery, watches, timepieces or coins that are legal tender in Canada or elsewhere should also be avoided.
3. Can I bring my gold or other precious metals to one of your Maison Birks store locations instead of sending it through the mail?
Maison Birks Gold Exchange is proud to offer a contactless online service as well as cash or contactless Interac in-store events hosted by Gold Exchange experts. Please visit https://www.birksgoldexchange.com/en/events/ to consult the event calendar and to book an appointment. During in-store events, customers can receive an on-the-spot appraisal of their precious metals and immediate payouts. Our mail-in online service is designed to keep your gold and other precious metals secure, with insured postage covering up to $1000. We also offer an initial appraisal of your items within 2 business days.
4. Why sell your gold and platinum with Maison Birks?
Maison Birks has been the name you trust for over 140 years for all your jewellery services. With Maison Birks, you will have peace of mind of knowing that we value the safety of your goods and your satisfaction as a customer.
5. Can I change my mind after I send in my items?
We allow customers 30 days to cancel their transaction if they change their mind. Simply return the cheque or decline the electronic transfer to receive a return of your items within 30 days of accepting the offer.
6. How quickly can I get paid?
We offer electronic payment within 48 hours or a cheque within 3 working days of confirming the offer is acceptable. In-store transactions may additionally be paid out in cash.
7. Will my items be kept intact if I send them for evaluation?
The Maison Birks testing procedure is electronic and there is no damage to the tested jewelry. In rare cases, we may ask clients for permission to use acids to evaluate the precious metal content of your items and we will only proceed with your consent.
8. What if the precious metal I'm providing has diamonds or other gems?
It's best to have any precious stones removed prior to sending your items to us since they will not increase the value of your offer. This includes materials like diamonds, gemstones and pearls. Our appraisal will be based solely on the precious metal value.
9. How do I request a shipping kit?
Simply fill out the form and our Customer Care department will notify you as soon as your prepaid shipping kit has been sent to you.
You can also call Customer Care directly at 1-855-873-7373 in order to request your shipping kit by phone.
10. What is included in the shipping kit?
The shipping kit that we send to you will include a bag for your items, instructions on what to pack and how to ship, as well as a pre-paid envelope, with a tracking number, for you to ship your precious metals to our facility.
11. How many items can I send to you?
You may send as much as you can fit in the bag.
Please note that we are compliant with Canada's Proceeds of Crime (Money Laundering) and Terrorist Financing Act. This means that we keep records in accordance with legal requirements and certain transactions may be subject to government reporting.
12. How will my gold or other precious metals be sent from my house to your facility?
Maison Birks Gold Exchange prides itself on having an easy, free, and secure shipping process. Once you have registered with us and requested a gold kit, we will send you a shipping kit with a pre-paid shipping envelope. The envelope also comes with a tracking number. Just bring it to a Canada Post mailing center.
Please use Canada Post and ship to the following address:
Maison Birks Gold Exchange
c/o Customer Care
2020 Robert Bourassa, Suite MA 02,
Montréal, QC, H3A2A5,
Canada
13. Can I send you my items using my own envelope and/or the mail carrier of my choice?
We recommend the use of the pre-paid envelope provided by Maison Birks for this purpose. Returning the kit is free of charge and it allows you to track your package and be automatically notified when we receive it.
14. Will you insure my items?
Yes! Maison Birks Gold Exchange will insure any items you ship to us for up to $100. If you decide to cancel your transaction after you have shipped your precious metals, we will insure your return mail package for up to a maximum of $500 based on our appraisal of the value of your precious metals, only.
15. Once I ship the kit how can I be sure that you have received it?
We will send you an e-mail notifying you that the package has arrived at our facility.
You can also track the package on our website by logging in to your customer account.
16. How much money can I receive from Maison Birks Gold Exchange for my items?
Each item you send to us is appraised based on a combination of weight, purity, and the market value of your precious metals on the day the package is received in our facility. Our payout to you is not based on the material's potential value if resold intact and we do not recognize nor pay for any sentimental value, real or perceived. Maison Birks Gold Exchange provides one of the best and most competitive offers in the industry for your gold and other precious metals.
17. When will I find out the value of my precious metals?
As soon as our appraisal is complete and a value has been determined, we will send you a check and notify you via e-mail. You can check the value of your precious metals by logging into your account on the website.
18. What if I am not satisfied with the appraised value of my gold or other precious metals or I change my mind?
If you change your mind about selling your material, or are dissatisfied with the amount of the payment you received, you may cancel the transaction or decline the payment amount offered. Simply call us at 1-855-873-7373 or e-mail for further assistance. You may also e-mail us at info@birksgoldexchange.com.
You must also return your un-cashed/un-deposited check to us within 30 days of the issuance date. You must send your check to the following address:
Maison Birks Gold Exchange
c/o Customer Care
2020 Robert Bourassa, Suite MA 02,
Montréal, QC, H3A2A5,
Canada
If you don't contact us within 30 days of the check's issuance date we will consider this transaction to be final and will send in your precious metals to be processed for refinement.
19. How do I know this process is safe and secure?
Keeping with the traditions of Maison Birks, Maison Birks Gold Exchange values all of its customers and makes the security of your precious metals a top priority. Here is how our process works:
Once the package is received in our facility and logged, it is unpacked, weighed, and tested to determine the value of your goods. For your protection we videotape this process, keeping your package secure.
When the package is opened we verify that everything listed is included. After taking inventory of your package, we proceed to weigh and analyze each item in order to determine a value.
We also keep you informed during the process, making sure you never have to wonder what is happening with your precious metals. We notify you when the shipping kit is sent to you, provide you with tracking information for when you ship the kit back to us, let you know when we've received it in our facility, and then finally when the process is complete. Our Customer Care Department (1-855-873-7373) is also available to help you and answer your questions.
20. How much does this process cost me?
Nothing! It is completely free.