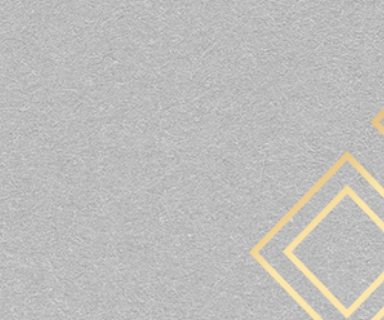 Terms of Use

Maison Birks Gold Exchange is operated by Birks Group Inc. These terms and conditions (hereinafter referred to as "Terms and Conditions" or "Agreement") are binding on all users (hereinafter referred to as "Customer" or "Seller" or "You" or "Your") of Maison Birks Gold Exchange. The Terms and Conditions are subject to change without notice. Current Terms and Conditions are available at www.BirksGoldExchange.com.
For the purpose of this Agreement, Birks Group Inc. is referred to collectively as: "We", "Our" or "Us." What We purchase shall be referred to as "jewellery," "Precious Metals," "gold,", "platinum," "content," "goods," "items," or "material".
We purchase Your gold and platinum ("Precious Metals") for refining only. The payout value We pay to each Seller is based upon the total weight and purity or karat grade (pure Precious Metal content) contained in the material purchased, and the Precious Metal market value according to the last quotation of the London Fix (the price at which gold and other Precious Metals is set during two daily bidding sessions in London) for the respective Precious Metal on the day Your package is received by Us and logged into Our facility. Any necessary foreign exchange will be calculated using the exchange rate published by the Bank of Canada at closing on the business day immediately preceding the day. Notwithstanding the foregoing, the price that We offer to You might not be the current market price of gold or other Precious Metals. Our payout to You is not based on the material's potential value if resold intact. We do not recognize nor pay for any sentimental value, real or perceived. We will not pay for pearls, gemstones, or any other non-Precious Metal material in the jewellery.
We are compliant with Canada's Proceeds of Crime (Money Laundering) and Terrorist Financing Act. This means that We keep records in accordance with legal requirements and certain transactions may be subject to government reporting.
For questions or for Customer Service, You may contact Us via e-mail at info@birksgoldexchange.com or by telephone at 1-855-873-7373*. However, e-mails will be the primary form of communication between You and Us.
How Your Precious Metals are Exchanged for Cash
Access Our website or call Us. Request a kit and We will send You a package with a tracking number. Your goods will not be accepted for purchase without a valid tracking number. You can also pick up a kit at any Maison Birks store location and enter your waybill number online at www.BirksGoldExchange.com.
Follow the instructions supplied in the kit for sending Your Precious Metal items to Us.
When We receive Your package, You will receive an email, confirming receipt.
Your goods will be unpacked, weighed, and tested to determine its contents. The unpacking and weighing will be recorded on video for Your protection.
The payout value We offer is based on the last quotation of the London Fix for the respective Precious Metal on the day Your package is received by Us and logged into Our facility using a valid shipping label obtained from Us. As soon as a value for Your goods is determined, You will receive an email notification that We have issued payment.
If You accept the payment amount, You do not have to do anything further. If You change Your mind about selling Your goods or are dissatisfied with the amount offered, or if You want to cancel the transaction for any other reason, You may do so at this point by notifying Us of Your intention to cancel the transaction by visiting the Contact Us section of www. BirksGoldExchange.com or by calling Us at 1-855-873-7373.
If You have already received payment and You wish to cancel the transaction, You must return Your uncashed or undeposited check to Us within 30 calendar days from the date of issuance on the check to the address provided in the Contact Us section of www.BirksGoldExchange.com. Upon Our receipt of said payment We will return Your merchandise to You.
If We do not receive return of the payment within 30 calendar days of when the check was issued, You will be deemed to have accepted the offered payment, the transaction will be final and the goods will be processed for refinement.
Notwithstanding the foregoing if Your payment is cashed or deposited in a bank or any other financial institution, this will constitute an acceptance by You of Our offer of payment, the transaction will be deemed final and completed, and the goods will be processed for refinement.
Requirements for Participation
You must be at least eighteen (18) years of age (residents of Alberta, Saskatchewan, Manitoba, Ontario, Quebec and Prince Edward Island) and at least nineteen (19) years of age (residents of the rest of Canada) in order to sell jewellery or other Precious Metal items to Us. In addition, You must provide Your name, address, telephone number and e-mail address. No P.O. Box address is acceptable. We will only ship to a Canadian address. You must be the legal owner of all Precious Metals, jewellery, or other property sold or attempted to be sold to Us, and You must have absolute authority to sell that merchandise and must be acting on Your own behalf and not as an agent or representative of any other person or any company. We may request documentation of proof of identity, age or ownership.
By shipping Your goods to Us, You are representing that You are the legal owner of and have the absolute authority to sell the merchandise shipped and You accept all terms and conditions set forth herein and those described on Our website, which are subject to change. You declare that the driver's license number or other government issued identification number and other identifying information provided by You to Us is true and correct.
Guaranty Against Loss
We assume no responsibility for the loss of Your goods until they have been delivered to Us and logged into Our tracking system, in accordance with the instructions and procedures established by Us, and subject to the Terms and Conditions herein. We reserve the right to reject delivery of any mail, envelope or package which appears to be damaged, opened, or tampered-with, and any such mail, envelope or package will be returned by the postal service or courier service to the Customer. We shall have no liability to any Customer for any such attempted delivery or return of any such items.
Limitation of Liability - General
This limitation of liability shall be binding on every Customer and on any third party, including, but not limited to, the Customer and the Customer's successors, assigns, insurance carriers and any other individual or entity asserting any right or claim relating to the Customer's transaction with Us.
No Liability for Property in Our Possession: In no event shall We be liable for any damages from the loss or destruction of property in Our possession for any reason - including negligence - except as stated in this Agreement. In no event shall We be liable to any third party, including any insurance carrier, nor shall We be liable for any subrogation claim brought by the Customer's insurance carrier. By submitting an item to Us, the Customer expressly and specifically waives any such subrogation claim on his or her behalf, as well as on the behalf of his or her insurance carrier.
Limitation of Liability Regarding Goods Shipped to Us
We shall not assume any liability for the loss of Your goods until they have been received by Us and logged into Our facility, using a valid shipping label obtained from Us. Your goods must be shipped to Us using the carrier indicated by Us. Your goods will be insured with the carrier for a maximum value of ONE HUNDRED DOLLARS ($100). Claims for any losses that occur during shipment to Us must be made directly with the carrier and/or its insurance company. It is Your responsibility to ensure that the carrier has electronically scanned and accepted possession of Your package into their tracking system.
Limitation of Liability Regarding Returning Your Goods to You
Any goods returned to You will be insured for the amount of the Precious Metal value of Your goods ONLY, as appraised by Us, up to a maximum of FIVE HUNDRED DOLLARS ($500), without regard to resale value, sentimental value or any other consideration. In the event of any loss or damage to Your goods while in transit to You, Our liability shall be limited to the value of Your goods as insured by Us, but shall not exceed FIVE HUNDRED DOLLARS ($500).
No Other Liability: We shall not be liable to anyone for any incidental, consequential, punitive, loss of profit or opportunity damages. By submitting Your goods to Us, You explicitly and expressly accept this limitation of liability.
Disclaimers
ALL CONTRIBUTIONS OR ANY OTHER MATERIALS OR ITEMS PROVIDED THROUGH THIS SITE ARE PROVIDED "AS IS" AND "AS AVAILABLE", WITHOUT WARRANTY OR CONDITIONS OF ANY KIND. WITHOUT LIMITING THE GENERALITY OF THE FOREGOING, WE SHALL NOT BE RESPONSIBLE FOR THE CONTENTS OF ANY GOLD CHART DATA APPEARING ON THIS SITE. ANY SUCH DATA IS PREPARED BY THIRD PARTIES, AND IS INCLUDED FOR GENERAL INFORMATIONAL PURPOSES ONLY.
YOU AGREE THAT YOUR USE OF THIS SITE AND SERVICES WILL BE AT YOUR SOLE RISK. TO THE FULLEST EXTENT PERMITTED BY LAW, WE AND EACH OF OUR ADVERTISERS, LICENSORS, SUPPLIERS, OFFICERS, DIRECTORS, INVESTORS, EMPLOYEES, AGENTS, SERVICE PROVIDERS AND OTHER CONTRACTORS DISCLAIM ALL WARRANTIES, EXPRESS OR IMPLIED IN CONNECTION WITH THIS SITE AND YOUR USE OF IT.
WE MAKE NO REPRESENTATIONS OR WARRANTIES ABOUT AND ASSUME NO LIABILITY OR RESPONSIBILITY FOR ANY (A) UNAUTHORIZED ACCESS TO OR USE OF OUR SERVERS AND/OR ANY PERSONAL OR FINANCIAL INFORMATION STORED ON THEM, (B) INTERRUPTION OR CESSATION OF TRANSMISSION TO OR FROM THIS SITE AND/OR (C) BUGS, VIRUSES, TROJAN HORSES, OR THE LIKE WHICH MAY BE TRANSMITTED TO OR THROUGH THIS SITE BY A THIRD PARTY.
SOME PROVINCES, TERRITORIES OR JURISDICTIONS DO NOT ALLOW THE LIMITATION OR EXCLUSION OF CERTAIN WARRANTIES, OR THE EXCLUSION OR LIMITATION OF CERTAIN DAMAGES. IF YOU LIVE IN ONE OF THESE JURISDICTIONS, THE ABOVE LIMITATIONS OR EXCLUSIONS MAY NOT APPLY TO YOU.
Choice of Law, Waiver, and Claims
This Agreement shall be governed by the laws of the Province of Quebec and the laws of Canada, as applicable, without regard to its conflict of law provisions. The United Nations Convention for the International Sale of Goods shall not apply. Our failure to exercise or enforce any right or provision of the Agreement will not be deemed a waiver of such right or provision. If any provision of the Agreement is found by a court of competent jurisdiction to be invalid, the parties nevertheless agree that the court should endeavor to give effect to the parties' intentions as reflected in the provision, and the other provisions of the Agreement shall remain in full force and effect. You agree that, regardless of any statute or law to the contrary, any claim or cause of action arising out of or related to use of the services offered by Us must be filed within one (1) year after such claim or cause of action arose, or be forever barred. Subject to any applicable law, any such claim or cause of action must be filed in the courts of the Province of Quebec, district of Montreal. Each party consents to the venue and jurisdiction of said courts. You shall indemnify Us for any and all costs incurred by Us in defending any civil action filed by You or on Your behalf, or attempted to be filed by You or on Your behalf, in any jurisdiction outside of Montreal, Quebec, including but not limited to, attorneys' fees incurred by Us. You hereby expressly waive any right to trial by jury.
Indemnity
You agree to indemnify and hold Us, Our subsidiaries, affiliates, and licensors and their respective officers, agents, partners and employees, harmless from any loss, liability, claim, or demand, including reasonable attorneys' fees, made by any third party due to or arising out of Your use of Our website, or its content in violation of this Agreement and/or arising from a breach of this Agreement and/or any breach of Your representations and warranties set out herein.
Independent Contractors
Nothing in this Agreement shall be deemed to create an agency, partnership, joint venture, employee-employer or franchisor-franchisee relationship of any kind between Us and You.
No Third Party Beneficiaries
This Agreement is between You and Us. There are no third party beneficiaries to this Agreement. Assignment. You may not assign Your rights under this Agreement to any third party; We may assign Our rights under this Agreement without condition. Language The parties hereby confirm their express wish that this agreement and agreements directly related thereto be drawn up in English. Les parties reconnaissent leur volonté expresse que la présente convention ainsi que les conventions qui s'y rattachent directement soient rédigés en anglais.
*(Business hours are Monday-Saturday 10:00 a.m. - 11:00 p.m. ET, and Sunday 10:00 a.m. - 9:00 p.m. ET, excluding holidays.)
Last revision: March 2020